The Friends of Finningham are organising activities on the White Horse ground (behind the pub) to celebrate the coronation. See the page on this website for details.
On Sunday 7th May, Finningham Parish Council are hosting a DIY Picnic on the Green followed by the lighting of our beacon. A Commemorative gift will be distributed then to all the households in the village.
Our Beacon lit for the Queen's Jubilee.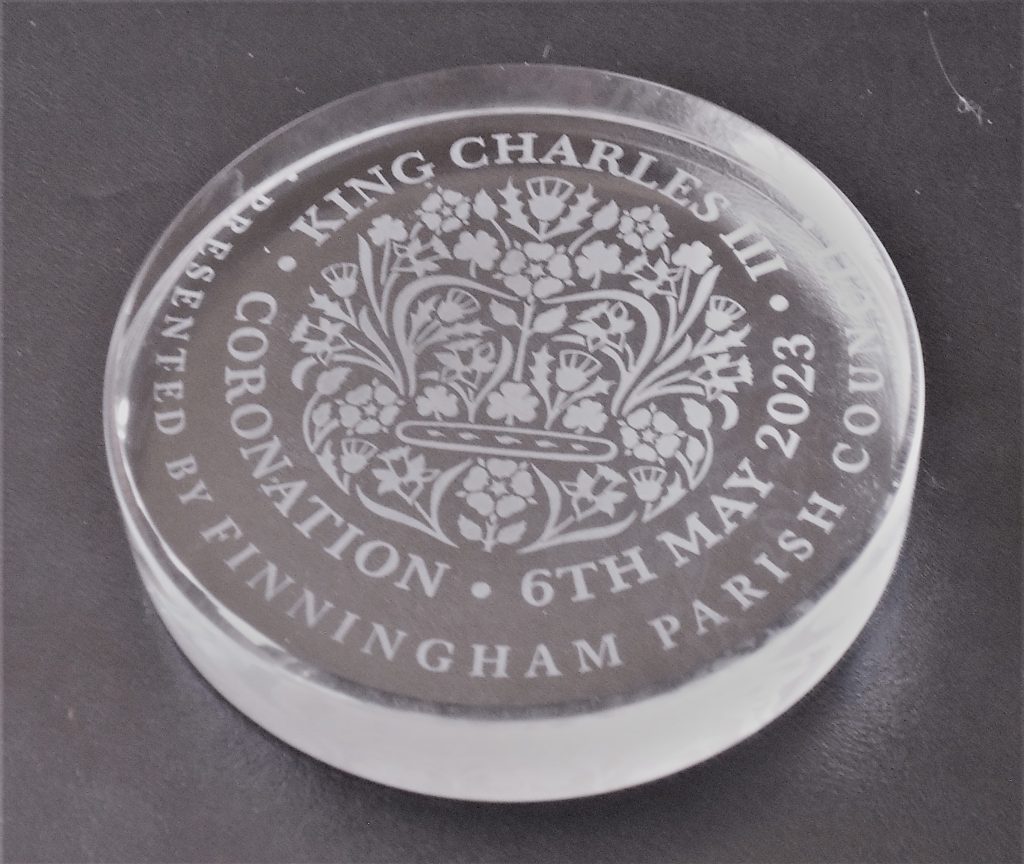 These glass paperweights were distributed to each house in the village by the Parish Council.